We Create Beautiful Garden & Landscape Renders
3D Walkabout is an Australian 3D creative studio that designs amazing 3D Garden Renders for outdoor spaces.
Wow your clients with impressive 3D property renders when you choose 3D Walkabout. We're an Australian 3D rendering studio and VR/CR creative industry focused on the highest standards of three-dimensional design imagery. With a 3D garden render, landscaping designs and alterations will become easier as clients will be able to visualise the final result before their project even gets underway. Combining 3D architectural rendering, 3D product rendering, and 3D animations, our 3D rendering service provides opportunities to explore a design virtually, make changes with ease, and minimise the cost of alterations or the impact of errors. For quality 3D rendering Australia, 3D Walkabout is on hand to deliver outstanding results.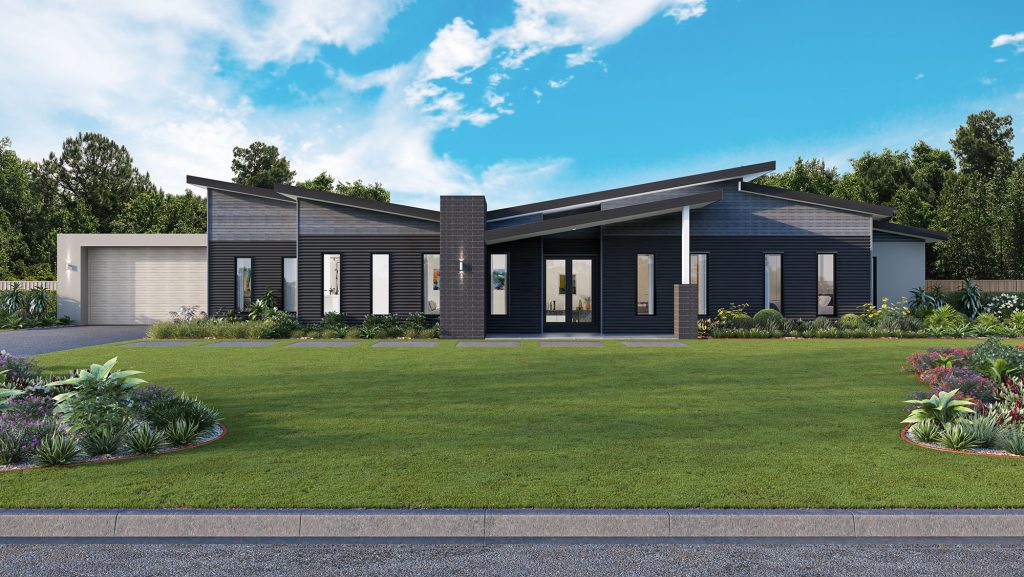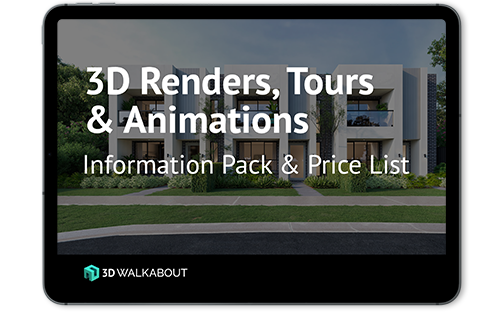 If you'd like to receive our full '3D Renders, Tours & Animations Information Pack & Price List' add your details below.
What are the benefits of 3D Garden Renders when planning your outdoor spaces
Perfectly depict your design according to your preferences and wishes
Make changes and alterations with ease, saving time and reducing risk
Minimise the chance of part-way cancellation with professional 3D rendering
View your design from a range of angles and viewpoints
Appreciate the complete aesthetic of your outdoor garden space
Instantly integrate samples and choices within your digital design space
Visualise how your garden looks throughout the day and at night
Implement changes using advanced software and following exploration of options
Enjoy less waiting time between design and commencing landscaping work
Offer clear instructions and visualisations to tradespeople involved on site
How 3D renders can help your customers visualise your landscape ideas and designs
3D landscaping renders have great benefits for the designer-customer relationship. Present your design and ideas to your clients with ease with streamlined 3D renders. Your clients will easily visualise exactly what you have in mind and will be better able to appreciate and understand your plans. A 3D landscape render delivers results more quickly and effectively than a traditional 2D design. Clients are able to make changes easily, reducing the hassle of staging alterations or edits halfway through construction.
3D property renders give your clients a professional example of your work. When you create 3D landscape imagery or 3D house rendering, you can use these images to market your design services to your clients. This boosts your portfolio, giving you that extra competitive and credible edge your clients will love. These renders also give you the opportunity to dive into the details. A 3D architectural render provides your client with a visualisation of the final product, and clients will be more interested when they can anticipate the final outcome.
Frequently Asked Questions
How do garden and landscape renders help businesses in marketing and advertising their services?
Provide businesses with compelling visuals that can be used in marketing materials, websites, and social media platforms. These renders effectively capture the essence and beauty of the designed spaces, attracting more attention and generating increased interest from potential clients.
How do garden and landscape renders contribute to better client communication and satisfaction?
It facilitate clear communication between businesses and clients, as they provide a visual reference for discussions and decision-making. These renders allow clients to better understand and appreciate the proposed design, leading to higher client satisfaction and a stronger business-client relationship.
Can garden and landscape renders help businesses save time and resources during the design and approval process?
Yes ! It allow clients to visualise the proposed designs, making it easier to provide feedback and make necessary adjustments before the actual implementation. This helps streamline the design and approval process, saving time and resources for both businesses and clients.
How can garden and landscape renders assist businesses in presenting different design options to their clients?
It offer businesses the ability to showcase various design options, such as plant arrangements, hardscape features, and color schemes. These renders provide clients with a clear understanding of the possibilities, allowing businesses to present customized solutions and cater to individual preferences.
In what ways do garden and landscape renders help businesses demonstrate their expertise and creativity?
It allow businesses to showcase their design skills and creative solutions. These renders effectively communicate the intended aesthetic, layout, and features of the outdoor spaces, enabling potential customers to visualize the end result and appreciate the business's expertise.
How can garden and landscape renders benefit businesses in Australia?
It provide businesses with visually appealing representations of their designs and outdoor spaces, attracting potential customers and showcasing the quality of their work. This helps drive sales and sets the business apart from competitors.