3D VISUALS
& XR APPS FOR
BUSINESS
Spatial Computing (VR, AR, MR), 3D Web & Metaverse, 3D Scanning, 3D Rendering, 3D Animations & AI. Brainstorm your ideas today or get an instant quote.


Message from the Director
Hey! My name is Tim Brickle and I'm the MD & Founder of 3D Walkabout. I run a team of incredibly talented & lovely people who are just itching to talk to you about all things
3D Rendering
,
VR
,
AR
,
MR
,
3D Web
,
3D Scanning
,
3D Animations
&
AI
. We'll help make your crazy ideas a reality. So if you run or work for a business that is looking to use the latest 'XR' technologies to improve engagement with your customers then you are in the right place. Have a browse through the site but if you're ready to chat then you can call us on 1300 00 3392 or send us a message and we'll get straight back to you.
Learn about the technologies we offer
The industries we work in
Our Valued Clients
Just some of our many trusted clients. Take a look at more of our work to find out more about specific projects we've worked on together.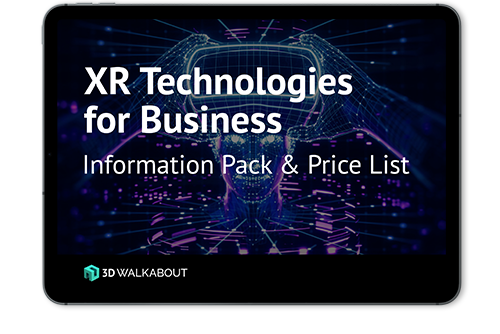 If you'd like to receive our full 'XR Technologies for Business Information Pack & Price List' please add your details below.