AUSTRALIA'S LEADING 3D & XR CREATIVE STUDIO
3D Walkabout is an XR and 3D creative studio creating cutting-edge visualisations and applications for businesses. Find out more about our story and meet the team.


3D Walkabout was founded in January 2017 by Tim Brickle. Tim had been working in the digital space in various guises for the past 20 years running a successful 'Red Letter Days' style extreme sports agency in the UK and then later a boutique digital marketing agency here in Australia. After receiving a Google Cardboard a few years earlier for Christmas Tim started thinking about how this new VR technology could be utilised by small businesses to help them reach a new growing audience. That journey led to 360 panoramic photography and then onto Matterport's 3D scanning technology.
Throughout 2017 Tim started scanning more and more properties in Perth in both the residential and commercial spaces building up big portfolio of clients in the home building sector. It was apparent that whilst the Matterport scans were great for built spaces the vast majority of new home designs were actually sold off-plan. Using the business relationships built up from the scanning Tim then set up a 3D rendering team to start to create renders and animations for these clients to help them sell more of their off-plan designs.
Always with an eye on the latest technologies and how they could be applied to businesses Tim then set up a small AR and VR development team creating applications for the property sector and then in the mining and Resources space. Using Unity and Unreal Engine 3D Walkabout starting creating more and more complex custom applications across a wide range of industries for a large variety of use cases from VR showrooms to AR package activations.
Today the 3D Walkabout team is about 20 strong and work across a range of XR and 3D technologies including: VR, AR, MR and 3D Web Development, 3D Scanning, 3D rendering & 3D Animations. We have staff in each major metro area across Australia and offer all our services to businesses nationwide. We are still super interested in finding out about the latest technologies, always excited to hear your crazy ideas and forever keen to find new and unique ways that we can make them a reality.
So that's us. We'd love to hear about you and what you are cooking! Give us a call on 1300 00 3392 or contact us today for a chat.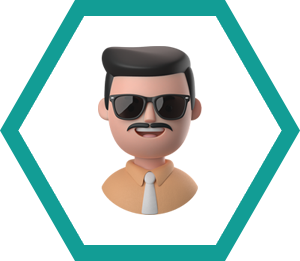 Tim
Managing Director
Hey! I'm a graduate of the University of Manchester and I'm passionate about disruptive XR technology and the potential it has to revolutionise how people view and experience future planned physical spaces and environments. I have founded, funded and sold several successful digital media businesses over the past 20 years including one of the UK's leading extreme sports experience agencies. I head up the business development, marketing & account management teams and manage the future growth of the company.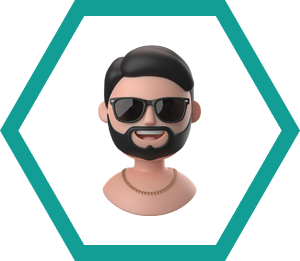 Jamie
Creative Director
Hi, I originate from the field of architecture and have drafted and designed for 8 years during which 3D modeling became my dominating interest. My love of architecture flowed into all things 3D like game design, world creation, animation, rendering and virtual tours. From 2014-2022 I ran my own business that tackled visual solutions for a variety of industries; real estate, engineering, architecture, machinery, tourism, and large new building developments in residential and industrial. Now I work alongside Tim managing our key 'XR' clients across a range of projects.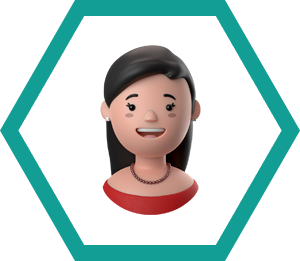 Jenny
Project Manager
Hi I'm Jenny and I head up the 3D property (Matterport) scanning and 3D rendering teams here at 3D Walkabout. I project manage the delivery of these products and ensure that you are getting exactly what you are after for the best price possible, on time. I have 10+ years experience working in the industry. I'm extremely conscientious and love working with the team here. When I'm delivering renders and scans I'm hanging out with my dog 'Dumpling' and my beautiful daughter.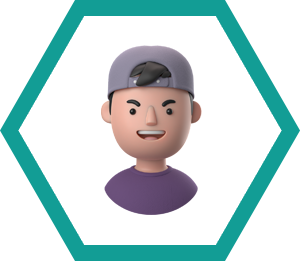 Anthony
Technical Director
I am a self-taught entrepreneur with more than 13 years of background in the fields of computer graphics, software development and design of immersive, VR/AR experiences. During my work experience I have been honored to be responsible for creating exciting solutions, high-quality content and experiences for global enterprises from Fortune 500. I am passionate about visual art, design, technology, and innovations. It's my job to make sure that our clients receive the best possible technical and design solutions and breathtaking immersive experiences whilst managing our development team.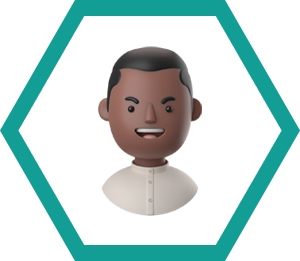 Scott
Rendering Manager
Hey, I'm Scott. I run the 3D rendering teams here at 3D Walkabout. I have an degree in Architecture and have worked for a number of leading firms over the past 10 years. I have always had a love for design and art and found the world of 3D rendering was the perfect mix for my skills and passion. I love taking 2D drawings and bringing them to life in brilliant photorealism. I was lucky enough to be the first CGI artist at the company and now run a talented team of 15+ renderers.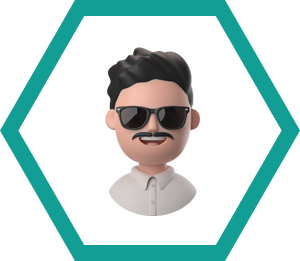 Alex
Lead Developer
Hey. Alex here. I'm the lead 'XR' developer here and work across a range of VR, AR, MR and 3D Web projects. I'm a self taught programmer and professional problem solver. I've been coding now for around 15 years and always relish the opportunity to get my head stuck into a project utilising a range of cutting edge technologies. As we get a diverse range of application requests from an even wider array of industries it's never boring. So whatever your wacky idea is get in touch, I'd love to make it a reality!
Mary
Project Manager
Hi. I'm a project manager here at 3D Walkabout and work on some of our more technical projects. I oversee the project delivery and communicate between you (the client) and our in-house team, that usually means 1-2 developers, a QA, UX/UI designer and the Directors. I manage the development sprints and ensure that the deliverables are dispatched correctly and on-time. When I'm not behind the keyboard I'm probably out trail running or hitting the road on my bike!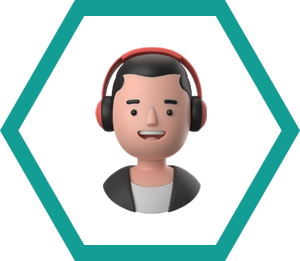 Jeremy
Graphic Designer
I'm Jeremy and I'm in charge of all the company branding & graphic design plus the UX/UI for client projects. I'm self-taught and have worked as a freelance designer for a number of years before joining 3D Walkabout. I love the wide variation of projects that come across my desk. So whether we're working with your brand guidelines or need to come up with something unique I can make it look great for web, print or in-game / in-app content. I live in WA's South West and have 2 young kids.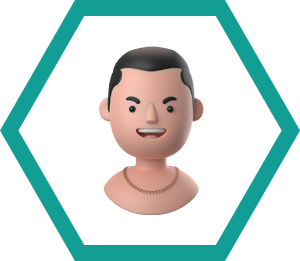 Raymond
Web Designer
Hi, I'm Ramon. I found a love for technology at a young age. Many years later, I am now a Wordpress Developer, Front-end Developer and CSS Expert. With 10+ years of experience, a strong technical skill-set and great attention to detail. I also love the combination of web technology and visual art that attract me into web design and front-end development where I can create digital magic and elevate the user experience.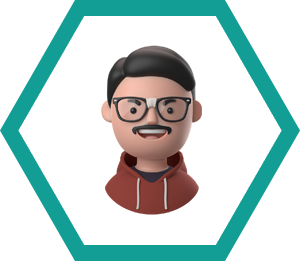 Josh
Digital Marketing
Hey, I'm Josh. I run the digital marketing efforts here at 3D Walkabout. I'm a PPC and SEO specialist with 6+ years experience. It's been great joining the team and working with Tim. I take great pride in seeing our visitor numbers, conversions and sales increasing month on month. My aim, and that of the company, is to become the number one 3D/XR agency in Australia and we are on that current trajectory. After months of hard work it's exciting to see the launch of the new site and what that will bring. Game on!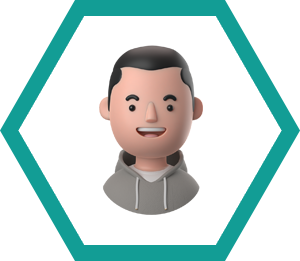 Andrew
Unity Developer
Hey. Andy here. I'm a lead developer here at 3D Walkabout. I create interactive virtual worlds for VR applications. Essentially that means taking your storyboard outline and turning into a working game engine driven VR application that your audience can explore in real-time. I've now worked on a number of large multi-player applications and get excited about how this technology can help bring people together in our post covid world.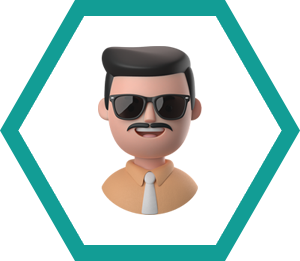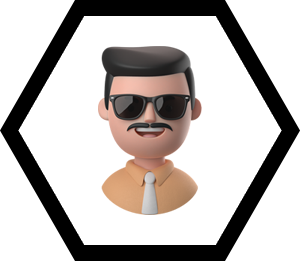 Tim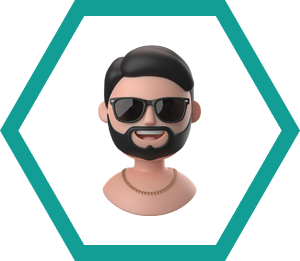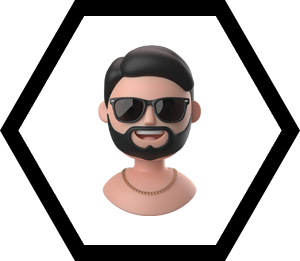 Jamie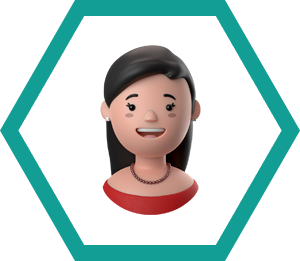 Jenny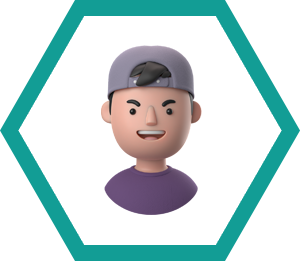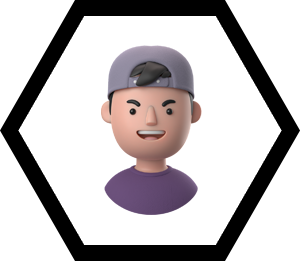 Anthony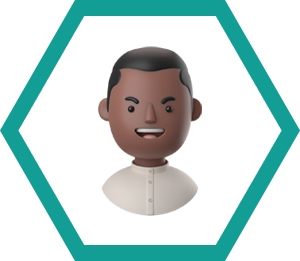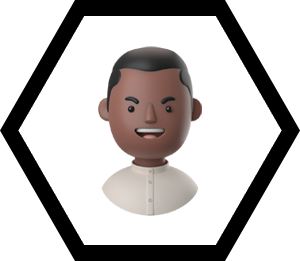 Scott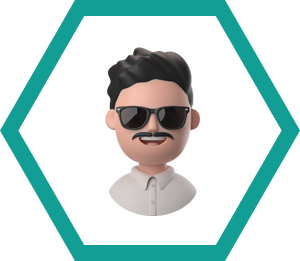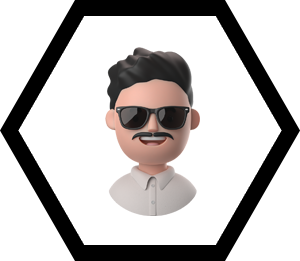 Alex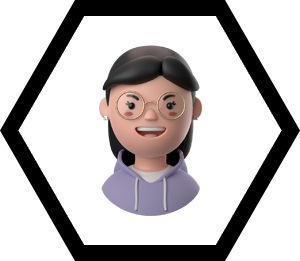 Mary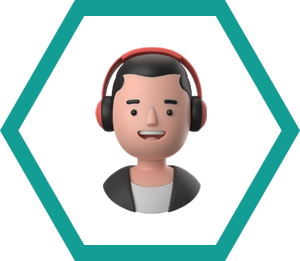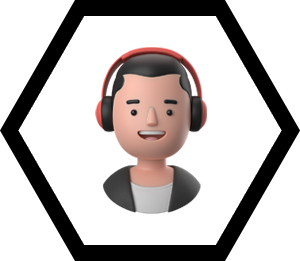 Jeremy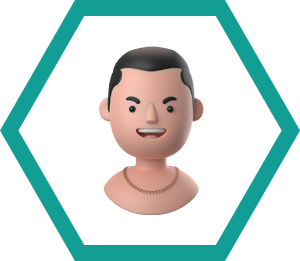 Raymond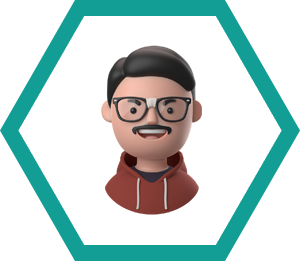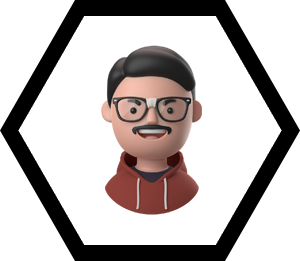 Josh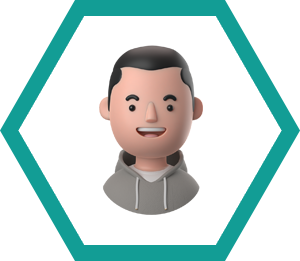 Andrew
Discovery Call
Schedule a video chat with one of our team to discuss your business needs and to see how we can potentially help. Perfect whether you are just in the early research stages and want to brainstorm your ideas or you have a clear vision of what you require and just need a quote.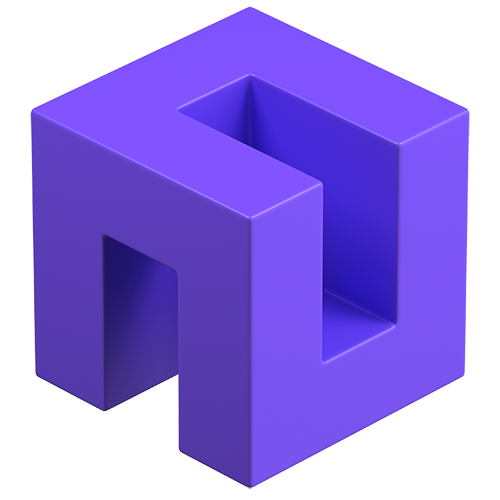 Project Scoping
We'll work closely with you to define the exact scope of work outlining clearly our solution to your business challenge. After some in depth discussions we'll create a final scope of work document that once signed off means our team can get their heads down and start work.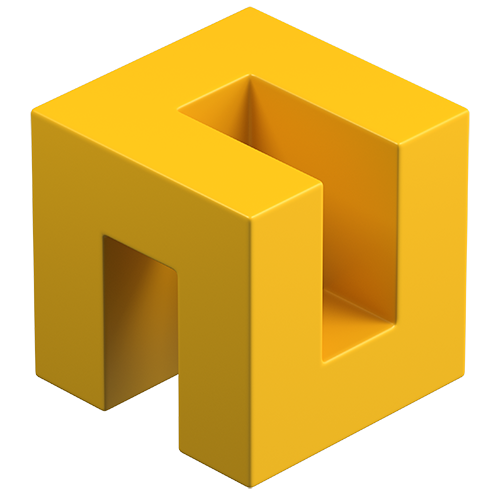 Project Management
You will be assigned an experienced Project Manager who will be your point of contact throughout the development phase. A skilled team will be assembled to work on the project drawing in all the necessary skillsets required. This team will meet regularly to ensure that all timelines are being met.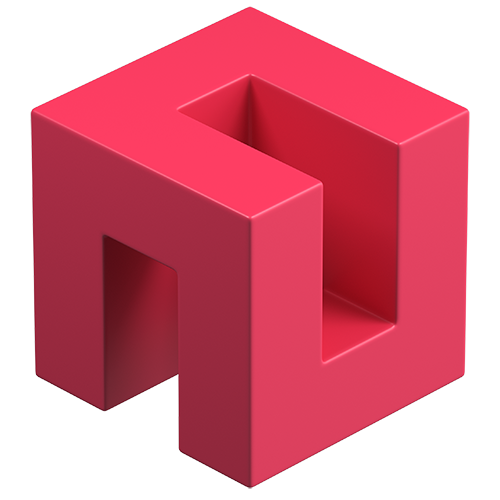 Delivery
Through your project manager you will receive regular updates and reports clearly outlining the progress and ensuring all the required assets are delivered on time and in accordance with the scope of work. Development projects will run in two week sprints following the agile methodology.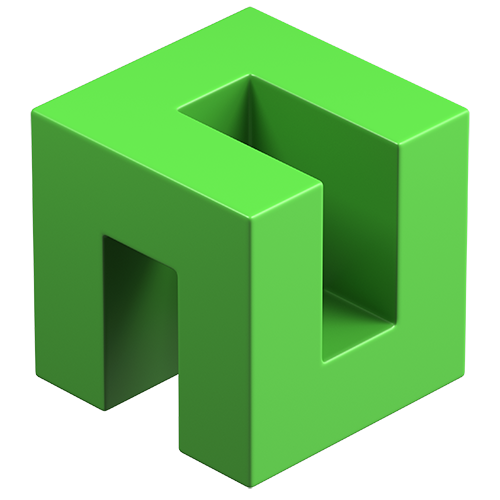 Review & Revisions
This is your opportunity to give our team any detailed feedback you have to ensure that we are meeting your expectations both in the scope of work and deliverables. Depending on the project scale this may involve UAT testing. Our team will work through each revision and issue a final production version.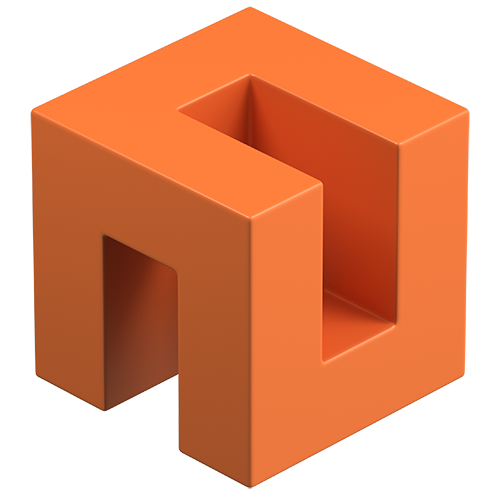 Project Turnover
The final stage! We'll hand over the deliverable files for you to publish. However this isn't usually the end of the journey for the relationship. We'll keep in touch and always be available to help with any technical support issues or further rounds of development should the need arise.
Locations
We operate nationwide across Australia with a growing team spread across 8 major metro areas.
To set up a meeting just give us a call on 1800 00 3392 or Contact Us.
What our clients are saying
Frequently Asked Questions
Can we meet face to face?
Sure we can. If you are local to one of our team then let's do it. But… thanks to Covid everyone now seems to love video calls, us included. Less time wasted travelling, better for the environment and easy to share information on projects and presentations. We promise we'll even get dressed properly and not be sitting here in our pajamas. Also thanks to excellent online management software and messaging we can easily stay in touch and are easily available if you need us.
How much does X cost?
This is probably the most common question we get asked. For renders and Matterport scans we have simple price lists so that's easy. However for all software development jobs and animations we often need a bit of input from you, this maybe a storyboard, it may mean sharing files etc. So bear with us, the more information we get the more accurate we can estimate a job and the happier you'll be with the result!
Why should we work with you?
Well, we're a bunch of very friendly people who are very passionate about what we do. Our team has a wide range of knowledge and experience built up over many years. We're not pushy and we're happy to share our time with you to make sure you are getting the best possible solution, even if that means you going elsewhere if we can't help. We also have very competitive pricing across everything we do, we're not super expensive and ultimately you'll be getting incredible value for money.
Where are you based?
Our head office is in Perth but we have remote staff now working across most of Australia including all the major metro areas. If you ring us on 1300 00 3392 or contact us then we'll make sure you are speaking to an expert who can either brainstorm your ideas or get you booked in for renders or a property scan.