We Create Beautiful 3D Exterior Renders
3D Walkabout is an Australian 3D creative studio that designs amazing 3D Exterior Renders for commercial and residential property.
If you're designing or marketing an off-plan home, take your work to the next level with 3D Walkabout. We're an Australian 3D rendering studio and VR/CR creative industry with a highly-skilled team on hand to complete professional 3D exterior rendering of every size and scope. Our 3D rendering service makes marketing easier, can be quickly edited and refined, and encourages the perfect emotional connection with clients which helps to generate a sale. Incorporating 3D architectural rendering, 3D product rendering, and 3D animations, our comprehensive exterior rendering work gives you the scope for virtual exploration, saves you time, and reduces the cost of alterations or the impact of errors. For quality 3D rendering Australia, 3D Walkabout is on hand to deliver exceptional results.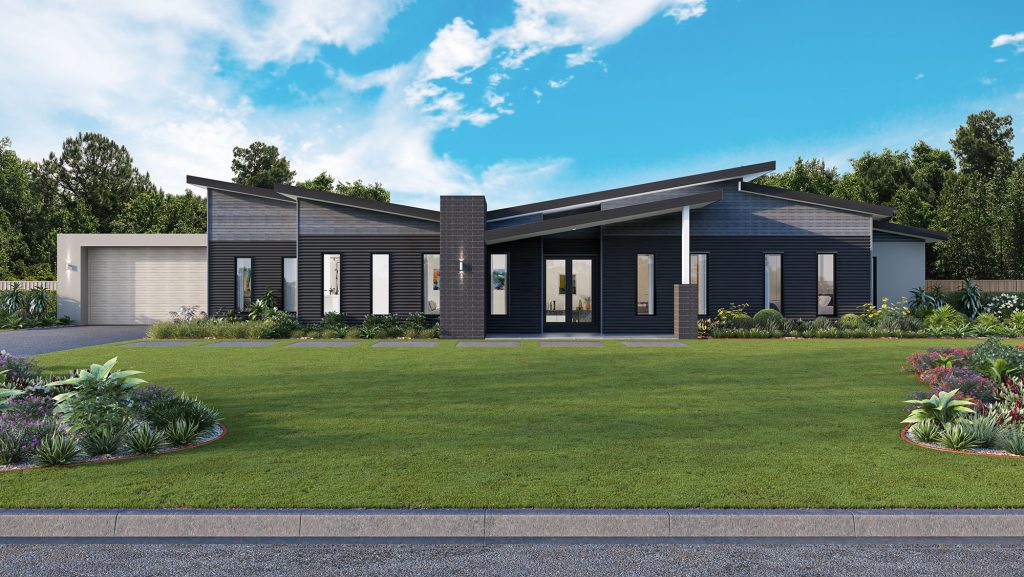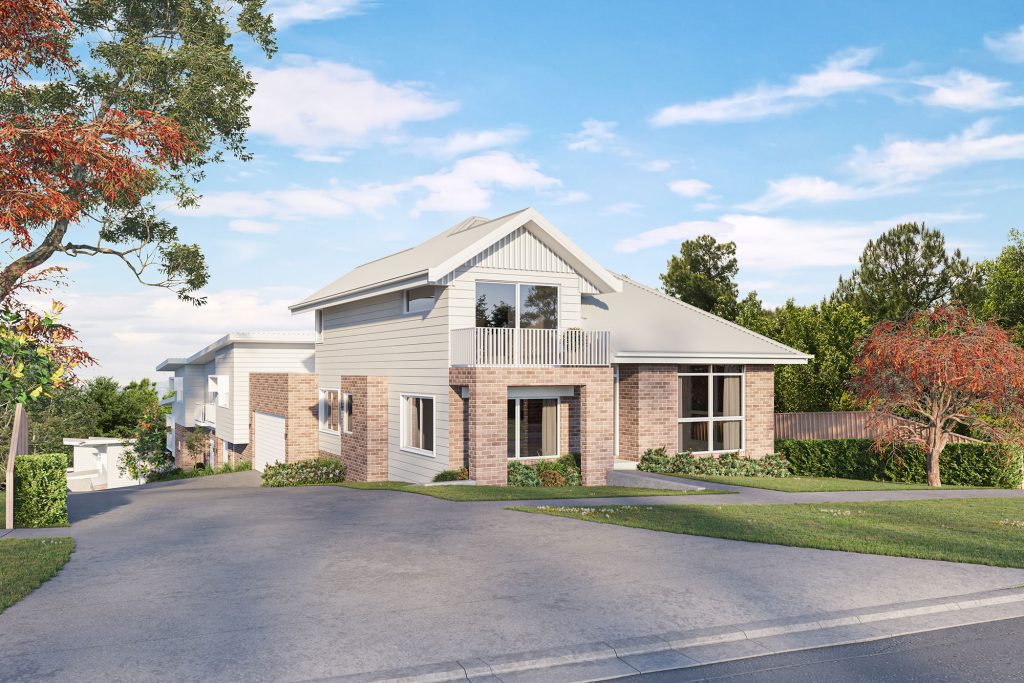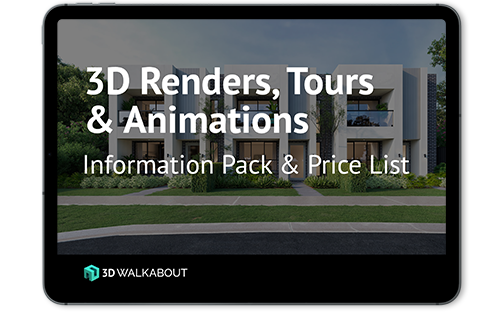 If you'd like to receive our full '3D Renders, Tours & Animations Information Pack & Price List' add your details below.
What are the benefits of 3D Exterior Renders for your business?
Realistic marketing tool that draws in customers and potential buyers
Precise presentation of a home and surroundings for an accurate depiction
Saves time and money as one side of the home is rendered
Reveal potential problems to be easily resolved prior to build
Can be easily edited in real time to suit client needs
Designs can be quickly completed, saving your clients time
Show your clients how their home will look on site
Professional 3D renders encourage client connections with a future property/p>
Multiple design options can be created according to client needs
Images can be shared on social media, emails, or YouTube
How exterior 3D renders are currently used to help sell off-plan homes?
Exterior 3D renders can form the centre of your off-plan home marketing approach. They'll attract attention to your brochures, sit front and centre on your website, and draw more interest on your social media channels. A 3D façade render of an off-plan design can easily be modified according to the client's interests and needs. If clients need a spacious garage for their luxury car, want an expansive garden, or have a particular colour scheme in mind, an exterior CGI render can be easily produced and adapted to accommodate these preferences. Flexibility and ease of adjustment help show clients what they will get with their new home and encourages emotional connection which can lead to a sale.
Encouraging property sales, especially when clients have never seen the home in question, can be difficult. Clients generally won't agree to a sale unless they're confident the property will meet their needs, and unless they've formed an emotional connection with the home. 3D property renders can be used to help clients feel at home on the property and imagine themselves and their family making a life there.
3D home renders also help market the neighbourhood and its surrounding amenities. They can include nearby parks, natural features, other CGI architecture and features, and can even include information on transport facilities and shopping centres.
Frequently Asked Questions
Are there any cost-saving benefits to using 3D rendering for elevations?
Yes, there are cost-saving benefits associated with 3D rendering for elevations. By visualizing the building design accurately before construction, potential design flaws or changes can be identified and addressed early on, reducing the need for costly revisions or modifications during the construction phase. It also minimizes the risk of unexpected design issues, ensuring a more efficient construction process.
How can 3D rendering for elevations help in the design process?
3D rendering for elevations provides a realistic representation of the building's exterior, enabling designers to assess the overall aesthetics and make informed design choices. It allows for easy experimentation with different materials, textures, colors, and architectural elements to achieve the desired visual impact.
Can 3D rendering for elevations help in communicating design ideas to clients or stakeholders?
Absolutely! 3D rendering for elevations offers a visual and immersive way to present design concepts to clients or stakeholders. The realistic renderings provide a clear understanding of how the building will look in its actual environment, helping to gain approval and support for the design vision.
How much does 3D elevation cost?
The cost of 3D elevation rendering depends on the size of the home being rendered. Professional 3D architectural renders usually cost between $300-$400 for single-storey and two-storey homes, with an additional cost for each subsequent render.
What is elevation on a house plan?
Elevations are 2D drawings or renders depicting the front, side, or back view of a home. They offer a more realistic viewpoint of a home, giving an idea of what the finished home will look like and providing particular specifications for builders which will be used in the construction process.
What is elevation rendering?
A 3D elevation render represents the two-dimensional elevations of an architectural design. It's used by real estate agents and professionals to market future homes to potential buyers. These 3D house renders usually depict the front of a property, but rear elevations are also used to show a pool, deck, or garden.