XR & 3D TECHNOLOGIES FOR BUSINESS
We work across a range of XR technologies including VR, AR, MR, 3D rendering, 3D scanning & 3D Web development. Get in touch to brainstorm your idea with our experts.


XR technologies, short for Extended Reality, are a family of technologies that encompass Virtual Reality (VR), Augmented Reality (AR), and Mixed Reality (MR). These technologies provide immersive and interactive experiences that blend digital and physical environments, creating new ways for businesses to communicate, collaborate, and train their workforce. XR technologies can be used to enhance workforce training and improve safety, providing a zero-risk environment for employees to practice complex tasks. They can also be used to create innovative marketing and sales campaigns, giving customers an immersive and engaging experience with products or services. With XR, businesses can improve communication and collaboration among team members, leading to increased efficiency and productivity.
Learn about the technologies we offer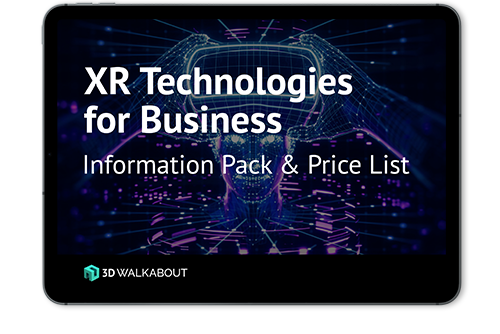 If you'd like to receive our full 'XR Technologies for Business Information Pack & Price List' please add your details below.